Shmoo Milkshake Mixes 10 x 750g Pouches – For use in the Shmoo Vending Machine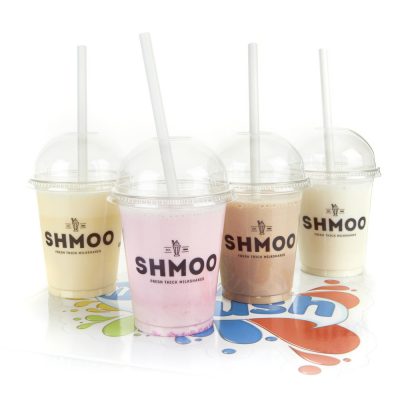 Profits with Shmoo Milkshakes are as healthy as their shakes. The total drink cost which includes the milkshake mix, branded Shmoo cup, dome lid and straw is just 42p per drink.
Each case of Shmoo vending mix will produce 166 x 13oz Milkshakes. By charging £1.75 per drink, the revenue each case generates is a healthy £290.
Shmoo Milkshakes:

✓ Strongly branded vending machine.
✓ Profits between 60% and 85%
✓ Healthier option
✓ Low in calories, a source of calcium, low in fat, gluten free and suitable for vegetarians.
✓ Natural flavours and colours. No added preservatives or sweeteners.
✓ Thick and creamy texture
Shmoo Milkshake Serving
The Shmoo vending machine will perfectly prepare each shake at the touch of a button. 4 flavours are available.
Each drink will consist of 45g of Shmoo Vending Mix + 242ml water. That's a 300ml serving.
Reusable cups can be used or buy the branded Shmoo cup pack here