Slush Machines & Syrups
The preferred choice for premium branded slush and supplies across the UK.
Millions of Mr Slush® drinks are sold each year.
Our premium branded solution ensures that a Mr Slush® retailer has the highest specification slush machine, serving the tastiest frozen iced slush drinks, while making the highest margins.
MrSlush is our own premium slush brand, manufactured to the highest quality specifications. Our range is extensive with 30 flavours available. Choose from our tasty range of traditional slush syrup, Sugar Free slush, 99% Fruit, the healthiest option and Mr Slushed cocktail concentrates.
Leading commercial slush machine and slush syrup suppliers UK.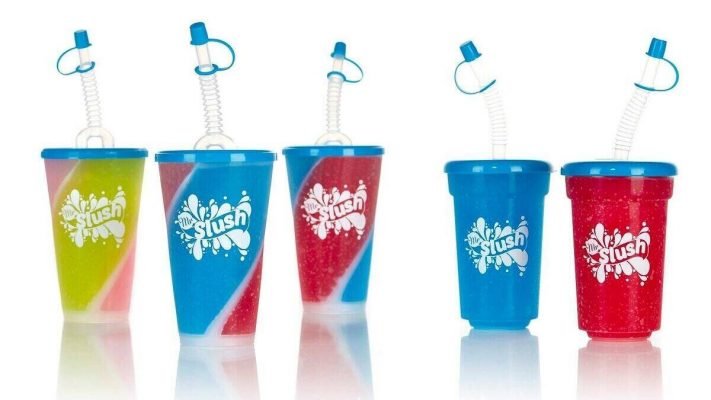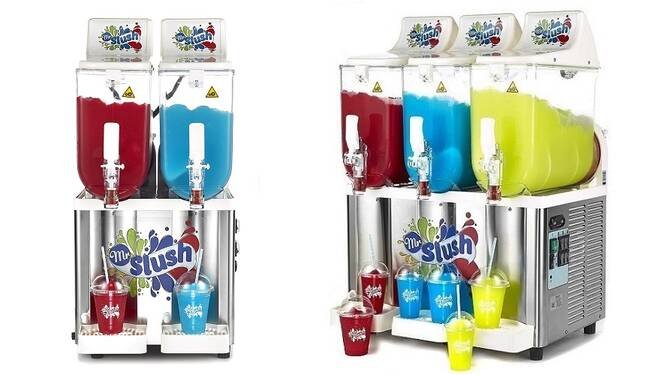 Reliable slush machines with stock included.
Our company specialises in premium quality slush machine equipment to convenience, forecourt, leisure and any retailer wanting to profit from selling tasty slushies.
With our slush machine capacity options from 10Ltrs to 30Ltrs, we offer a 2,000 slush drinks bundle starter pack option which pays for your slush machine when sold.
We can deliver next working day and our slush machines come with up to 3 years on-site parts and labour warranty and life-time support.
£

1,750.00 –

£

1,995.00 Excluding VAT
Why Choose Our Company?
National brand established 20 years
High quality, reliable products
Dedicated to excellent customer service

National engineer resource

Expertise in all aspects of the market

Same day dispatch on most supplies
Why Our Slush Machines?
Slush machines that last 10+ years
Stainless steel engineered
Efficient, lowest running cost in the UK
Robust and reliable
Longest on-site warranty & support
High impact branding = more slush sales
Why Our Solution?
Superior Quality Slush Drinks
UK leading slush brand
30 flavours, inc. Sugar Free & 99% Fruit

2,000 drinks included with bundles

Unmatched quality

Highest margins in the UK at 86% POR
Arrived super quick, has a quality look and freezes up nicely. Really good slush too, very pleased.
A VERY GOOD MACHINE, NICE PEOPLE AND QUICK DELIVERY. MACHINE WORKS WELL AND LOOKS NICE.
We received good advice and our machine the next day. Easy to set up, generous starter pack and the drinks are very nice.
I was told we'd sell the starter pack in a month which I didn't believe. We were both wrong, it took just 12 days. Machine is now paid for and we're selling lots. Surprised in a good way. Happy days.
My advice, don't waste your money buying cheap, get a machine in from the experts, thanks mr slush.
Good bit of kit and received loads of goodies with the starter pack. We're a chippy and the kids come in here now for their slush, rather than the other slushies in the newsagents next door. It pays to buy quality 🙂