If you are looking to sell frozen slush cocktail drinks, we offer a high quality solution, both premium cocktail slush machines and Mr Slushed concentrated slush syrup.
Our triple 30Ltr tank cocktail slush machine is genuine Sencotel. Built to a exacting standards, designed to last 10 years. They are reliable and freeze down tasty slush cocktails in an hour.
Why buy this slush cocktail machine?
❆ Heritage – Our best selling machine range over the last 20 years. Genuine European brand.
❆ Performance – High volume capacity, powerful, robust, reliable, independent tank settings, multi-use, expect 10+ years of usage.
❆ Stylish – Eye catching, its build quality is immediately noticeable. High impact Mr Slushed branding (optional).
❆ Warranty – On-site parts and labour warranty + equipment lifetime support.
❆ Flexible – Lease options available + optional drink starter packs worth up to £8,000 at retail.
❆ Delivery – Next working day delivery on a mini pallet. Ready to use.
❆ Efficiency – Only 1100 Watts, inexpensive to run. Easy to clean and maintain.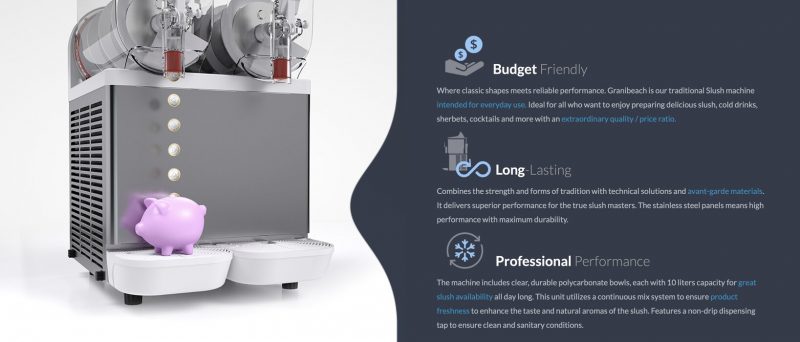 How to make frozen cocktails – Simply pour our cocktail concentrate cocktail syrup, tap water and the spirit of choice directly into the slush tank, turn to freeze mode and serve when frozen. We will also provide you with exact mixing ratios and recipe suggestions.
Recommended sell price per slush cocktail is £4.00 for a 9oz serving. Your cost price per drink is in the region of £1 which includes the slush concentrate (12p) and double shot spirit (88p).
Our multi-use machines can also be dual used. For example 2 tanks can be dedicated to Mr Slushed Cocktails and the 3rd tank can be used to serve Mr Slush traditional slushies, without alcohol. Each tank can also be branded accordingly.
Our equipment is simple to operate and clean.
Other key features;
❆ High quality components
❆ Stainless steel panels and evaporator
❆ Heavy duty motor gear box
❆ Sealed compressor
❆ Environmentally friendly refrigeration
❆ Air cooled
❆ Illuminated slush tank lid
❆ Adjustable slush density settings
❆ Night setting
❆ Dimensions – 60cm W x 47cm D x 86cm H (requires 15 cm either side for airflow circulation)
❆ Power – 1100 Watts – Efficient on running costs

We offer unbranded and branding options with this ice cocktail machine. Choose your ideal starter pack using the drop down menu.
Available as a machine only purchase or upgrade to receive your choice of starter pack, worth up to £7,000 when retailed @£3.50 per cocktail.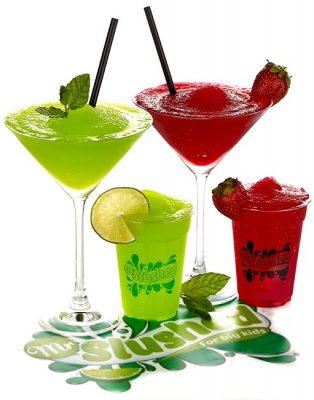 1,000 cocktail drinks starter pack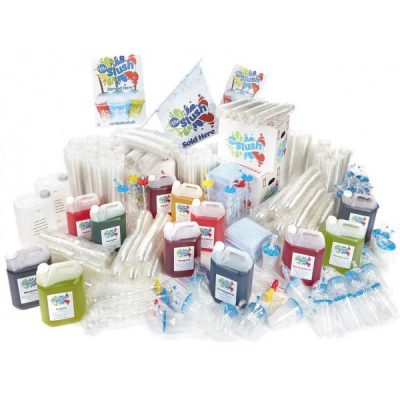 Mr. Slushed Syrup – 6 x 5 Litres
Slush Cups any size x 1,000
Flat Lids x 1,000
Slush Straws x 1,000
Point of Sale Pack (Window Flag) + Optional Machine Branding
Maintenance Lube
2,000 cocktail drinks starter pack
Mr. Slush Syrup – 12 x 5 Litres
Slush Cups 9oz – 1,000 + Flat Lids x 1,000
Slush Straws x 2,000
Point of Sale Pack (Window Flag) + Optional Machine Branding
Maintenance Lube
Cocktail slush machines ordered by 12pm will be dispatched same day for next working day delivery.
We also offer a years on-site parts and labour warranty plus equipment lifetime support.