99% Fruit Slush Syrup Tropical

Mr. Slush fruit based syrup concentrates are superior quality made using the finest grade ingredients. Famous for a beautifully tasty sweet iced cold drink. A refreshing slush drink that retains its delicious flavour and colour down to the very last drop.
Our range of Mr Slush 99% Fruit slush syrups are available in 4 flavours. A healthier option to standard slush and packed with tasty tongue tingling mixed fruits.
Popular slush drink option in schools and education, health sector, play centres, leisure sites and anywhere looking to reducing sugar levels in drinks and offering a healthier alternative.

Packed in cases of 2x5Ltr, with a water to concentrate dilution ratio of 5:1. Each case of Tropical 99% Fruit Slush has a yield of 60Ltrs which will produce 300 fruit crammed slush drinks (7oz / 200ml).
Cost per 200ml portion = 23p (or 30p with a branded slush cup and straw) – Recommended sell price £1.50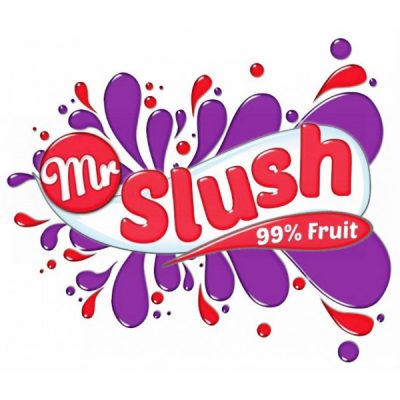 Specification and Nutrition
– No added sugar – Sugars are natural from the fruit
– No artificial sweeteners
– Contains natural flavours and colours
– Gluten and GM free
– Suitable for vegetarians
– Zero fat
– 40Kcal per 100ml
– 1 of your 5 a day recommended fruit (7oz / 200ml portion)
We also manufacture Sugar Free slush syrups.
Looking for a better price and more flavour options? If you buy our Mr Slush 99% Fruit syrups by the half pallet, just 80 x 5Ltr tubs, we can offer a significant discount and extend the choice of flavours available. We can also brand your fruit syrups with your logo and contact details.