Save money when you buy your slush syrup and supplies in bundles. Our special bundle packs provide everything you need to serve the UK's tastiest slush drinks.
This slush offer includes the following slush supplies: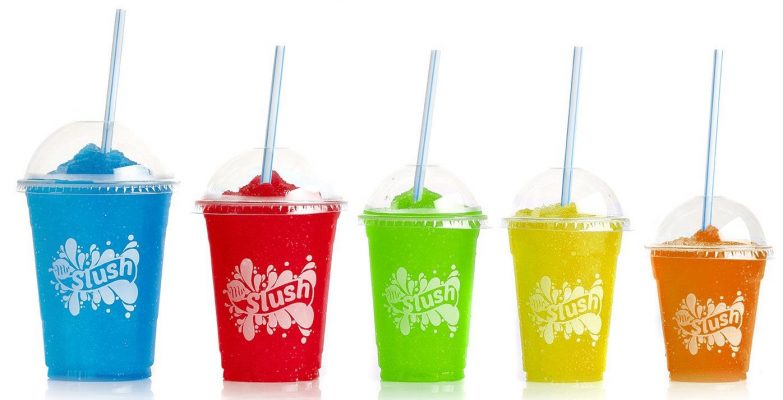 8 x 5Ltrs of slush syrups – 2 cases
1,000 7oz branded Mr. Slush cups
1,000 7oz dome lids
1,000 paper straws
Large 'slush sold here' poster
Free next day delivery (Monday – Friday) if ordered before 2.30pm.
2 cases of syrups will make you 280 Ltrs or 1,400 x 7oz slush drinks, 1,000 of the slush cups are provided with this pack. Recommended sell price for a 7oz slushie with a domed lid is 80p-£1.00 per drink..
Our slush syrups are made using only the highest quality ingredients and real sugar and you won't find a better product. With a water to syrup ratio of 6 to 1, you will be able to make 280 Ltrs of slush with 2 cases.
You will automatically get our most popular flavours, 4 tubs of each Blue Raspberry and Strawberry. Or select your 4 flavour options in the 'Order Notes' box during checkout.